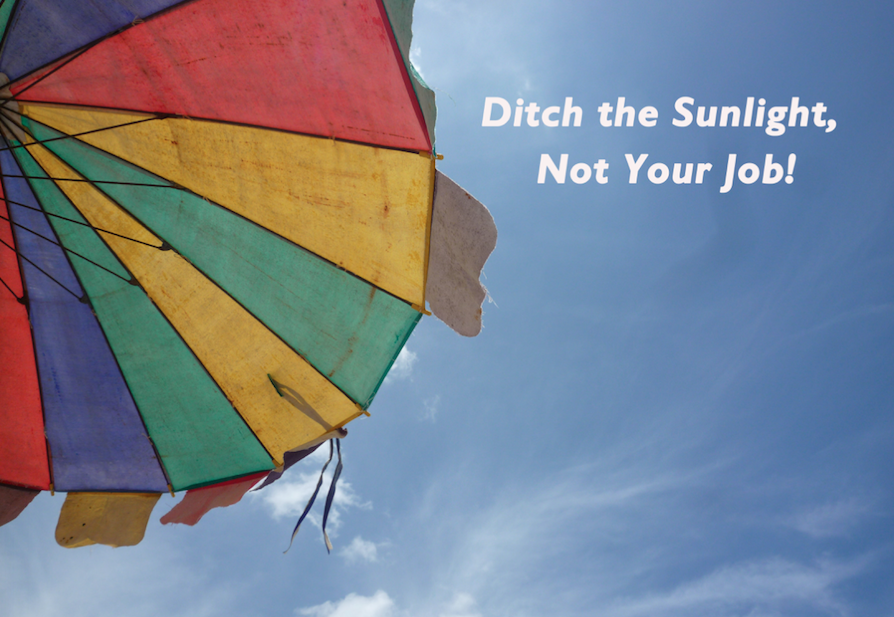 Australia's bright sun exposes the public to strong UV rays, especially those who work outdoors, like environmentalists, construction workers, architects, etc. In order to create safer working conditions, companies are looking towards solutions to evade the harmful consequences of UV rays.  Ditch the sunlight, not your job!   
As many of you are aware, ultraviolet rays (UV) are produced by sunlight and entail a number of adverse effects and therefore, require adequate protection from the sun. While many of us find the piercing light and heat unbearable, we tend to ignore the harm that UV radiation causes, a damage that we don't notice until it's too late. While some exposure is good for your vitamin D requirement, too much is deemed unhealthy.
In order to establish why protection from the sun is mandatory, let us explore some of the health concerns that are caused by these harmful rays:
Sunburn

Photo conjunctivitis

Fine lines, wrinkles and pigmentation on skin

Increased risk of skin cancer

Photosensitivity
In light of this, companies ensure that the health and safety of employees is maintained by coming up with an effective solution to combat direct exposure to these strong UV rays. After all, no business wants to incur greater health costs and increased employee absenteeism, right?
A popular method that companies employ for their workers is the use of hats to offer protection from direct sunlight. When used in addition to protective methods like sun block, hats can act as a considerable shield for your head, neck, face and ears.
There is a wide variety of caps and hats available in the market, so choose the one that offers protection as well as looks attractive. If your workers are going to be associated with your business, it is imperative that their appearance is up to the mark. Shabbily dressed employees reflect poorly on the company name so do not neglect this aspect when choosing caps/hats for your workforce!
A brilliant idea that many businesses employ is the use of promotional caps for sun protection. Getting your brand name and logo printed on the caps and hats your employees will sport is a great way to advertise your business. These hats and caps will not only do their job of offering protection, they will serve as a great advertising campaign for your brand as well.
You can get these caps made for all your employees to proudly wear on any official event. Not only will this portray a united front of your workforce, but also instil a sense of ownership among employees.
Avail high quality caps that your employees would gladly wear elsewhere as well, to their children's' sports day, for a casual brunch, a picnic or a trip to the market in the scorching heat, displaying your brand name loud and clear, attracting potential customers.
All brands should get their hands on caps and hats printed with their brand name, logo or a call to action to offer protection from the sun and double up as a chic addition to their marketing campaign!  
Want to  learn more?
Just starting out? CLICK HERE
Been working in your business for two years or more? CLICK HERE
Try coworking at CoSydney – Check us out! Book a FREE TRIAL DAY
We're here to help you to take action just like we've helped  thousands of other entrepreneurs, business owers and creative professionals all around the globe.
Now is the time to let your passion SHINE.
Now is the time to Make Tomorrow Today!
To your success,
Vinh Van Lam & Stuart Horrex
Your  Creative Coaches  @ CoSydney & ArtSHINE industries