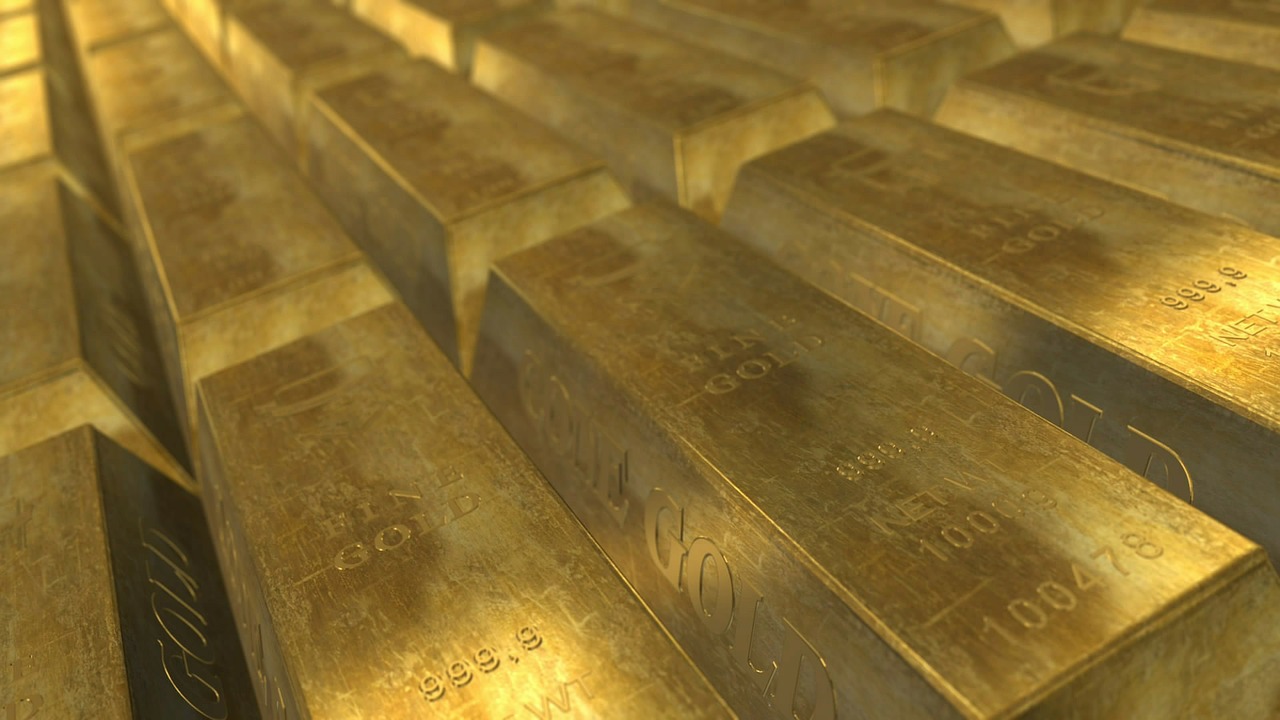 This week I like to talk about "Gold", and one of the topic I familiar with back at an early age where my parent often talked about it. So I naturally  have an interest about "Gold"
You're already convinced that investment in gold is extremely important from the perspective of an
investor. And with so many easy ways of investing in gold, the average Australian is showing keen
interest in the lustrous yellow metal, thanks in part due to the gold rush of the 18 th century. Below are the reasons why gold trading has become a growing trend among layman;
1) Bullion coins
Gold coins are the best way for a new investor to spend their money. They are readily available, easy to store and transport, and extremely easy to sell back to the market. While the coins might not be 100% pure, they are still very good investments. They are typically cheaper than some of the more expensive options out there. They are highly recognizable and can be traded based on their weight.
2) Bars and ingots
These are the most concentrated forms of gold, giving you more bang for your buck. They come in
various sizes, from one ounce to 400 ounces. Now for the average Australian, this could be pretty
expensive, but if you do have that kind of cash lying around, then more power to you. Because these
bars and ingots will give you more value in the end. Make sure that your bar stacks easily on top of each other so you can easily store them. They are very pure and comparatively cheaper than gold which is concentrated in smaller quantities.
3) Gold stocks
While the rest of the stock market can experience high volatility in value, gold stocks have been shown to rise in price with the passage of time. There are three different ways of acquiring gold stocks;
 you can purchase stock from gold mining companies directly
 buy gold mutual funds
and buy gold exchange traded fund (ETFs)
Purchasing directly from gold mining companies can expose you to a very high risk, since
you're essentially betting on their ability to turn profitable. But – if their efforts pay out,
the benefits will truly be massive.
Gold mutual funds completely eliminate the risk of investing in any one single company,
or a group of companies, significantly increasing your portfolio diversity.
Much like typical stocks, gold ETFs can be traded openly on the market for lower fees
than mutual funds because they don't involve a manager. You're not only indirectly
owning gold but also investing in gold-mining operations. With ETFs, your purchase
essentially comes down to the relevant gold index, and not the value of the gold itself,
which completely minimizes your risk of losses.
Australian Gold Bullion dealers contain all forms of gold bullions and in various shapes sizes. They cater to all kinds of investors, whether they're novices with limited budgets, or experts who know the ins and outs of the trade.
With so many different options available to choose from, we still believe that gold bullions are the bestmeans of investing in gold. They can be stored in your safe, exchanged around the world and have the highest percentage of gold in accordance to their weight. Most Australians prefer gold bullions anyway.
Want to  learn more?
Just starting out? CLICK HERE
Been working in your business for two years or more? CLICK HERE
Try coworking at CoSydney – Check us out! Book a FREE TRIAL DAY
We're here to help you to take action just like we've helped  thousands of other entrepreneurs, business owers and creative professionals all around the globe.
Now is the time to let your passion SHINE.
Now is the time to Make Tomorrow Today!
To your success,
Vinh Van Lam & Stuart Horrex
Your  Creative Coaches  @ CoSydney & ArtSHINE industries