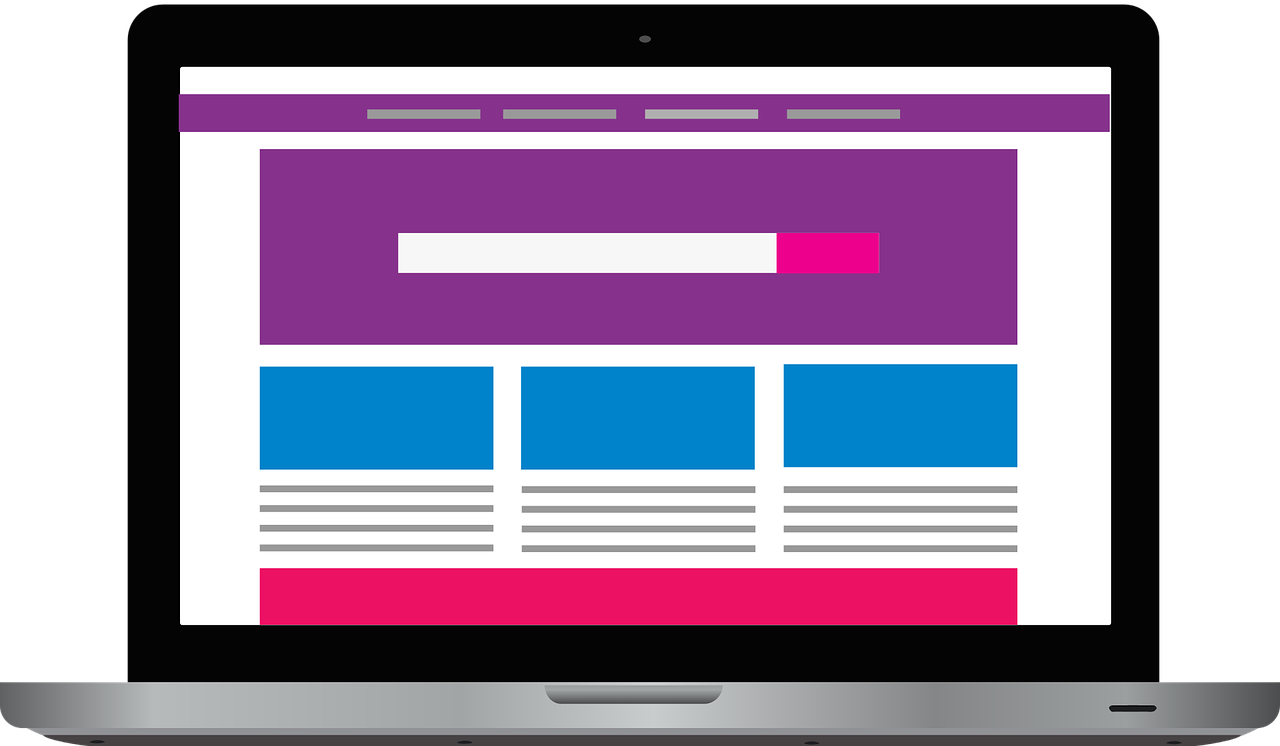 With the importance of aesthetics in both office and website comes a demand for the best modern designer. Today, it is not just about looking good, it is about conveying a message through the use of contemporary design methods. If you have ever wondered why office spaces have bean bag sections or why websites land on high quality hero banners, this is because not only does it appeal to majority of the people, but the design choices show what that business values the most. An office space with bean bags mean they value their employees' comfort while working, and a website with high quality images mean that the website owner wants to put their best work under the spotlight to entice its visitors.
But with high demand also comes the need to stand out. There are a lot of designers out there who are equally talented and thirsty for a challenge. And the best way to catch people's attention is to start working on an online design portfolio, fully optimised and ready for viewing. Whether you already have an online design portfolio, or if indeed this is your first time to create one, here are some tips on how you can show your best work.
Choose a good hosting plan and invest in SEO
Without being too technical, hosting is simply a service that gives you storage space and allows you to launch a website on the Internet. Windows VPS has often been described as the bridge between shared hosting (you share a server with other website owners running the risk of slowing down your website) and dedicated hosting (you have your own server, but it is quite expensive), two other kinds of hosting services.
Windows VPS hosting gives you the best of both shared and dedicated hosting. The VPS server is divided into smaller virtual machines. So while you are sharing a server, the virtual machine has its own independent system so you will not have performance issues. And between all of them, this is more of an economical choice which may help you lighten expenses if this is your first website.
At the same time, learn about keywords you can target even if this is a personal portfolio. What you want is to rank and show up on the first page of search engines like Google, so you must read up on SEO efforts that you can do yourself like keyword research and social media efforts. Other than that, you can always ask expert digital marketers for tips.
Pick at least five of your best designs to showcase
A good tip is to showcase five of your best designs and elaborate on the work that went in it, and this applies to interior designers and web designers alike. It is not enough that you post beautiful pictures of the designs you have made, but you must show the thought process that was involved in it.
If you want to show more than five designs, just post them in the gallery page of your website and not on your portfolio page. Choosing just five designs allows your potential clients to learn more about you as a designer, you do not have to drown them in with countless pictures of your work. Make the five as diverse as you possibly can, meaning, while you are showing your design taste, you are also showing them that you can adapt to different style requests without losing your personal aesthetic.
Follow an "outside going in" theme with the photos
The best practice is to show the whole design first before digging into the nitty gritty of the work. Potential clients will appreciate your portfolio if you build a story that will take them on a journey through your mind. From a photo of the final design, zoom in and show them early sketches, drafts, concepts, until details of the finished product.
Create a compelling About page
The most common mistake designers make on their online portfolio is treating it as just another resume. You are already showing potential clients how creative you are – so do not botch it by writing a boring About page. Here is what you can do to reinvent your About page:
Share your own perspective in the design industry, your thoughts, and how your experiences shaped your personal design choices now. Give potential clients a rare glimpse of your points of view that may be relevant to them.

Do not hesitate to use photos of your early work to show your evolution as a designer. Put publication links if you have been featured in a magazine, you can even mention well-known clients.

It is totally fine to share your hobbies, interests, and other personal trivia. These details show that you are relatable and easy to talk to.
Keep these simple tips in mind when start working on your online portfolio. Through these, you can maximise the use of the Internet to gain good traction and attract lots of clients.
Want to  learn more?
Just starting out? CLICK HERE
Been working in your business for two years or more? CLICK HERE
Try coworking at CoSydney – Check us out! Book a FREE TRIAL DAY
We're here to help you to take action just like we've helped  thousands of other entrepreneurs, business owers and creative professionals all around the globe.
Now is the time to let your passion SHINE.
Now is the time to Make Tomorrow Today!
To your success,
Vinh Van Lam & Stuart Horrex
Your  Creative Coaches  @ CoSydney & ArtSHINE industries